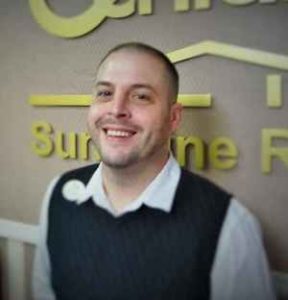 Jason Grimes is an avid outdoorsman who loves winter sports, fishing, boating, camping and just relaxing in the cool pines. Native to Tucson, Arizona, Jason relocated to the White Mountains in 2008 after spending every summer here with his family enjoying the beautiful tall pines and the lure of finding that big one in the many lakes and streams found here. Jason has such an appreciation for the area that he continues to share his experiences with friends and family at every opportunity.
After college, Jason spent many years running his own business in internet marketing and search engine optimization utilizing his creativity, computer skills and his natural sales ability. After establishing himself as an entrepreneur, the freedom of being his own boss allowed Jason to move to Lakeside where he has met many, wonderful people. While searching for his own home to buy, he became friends with people in the real estate business who shared his professional passion for sales and communication. From there, Jason began his career in real estate and hasn't looked back since.
For Jason, real estate has been the perfect blend of a savvy know how in marketing and communication that he specializes in, as well as bringing him face-to-face with his clients and customers that he so enjoys.  Jason is known for a top work ethic and professional can-do attitude and currently hangs his Real Estate License with Torreon Realty in the White Mountains of Arizona.